Definition: The Apprenticeship Training programme is the combination of on-the-job training and the classroom training, wherein the workers earn while learning the skills required for performing the specialized job.
Generally, the apprenticeship training is given to the technical staff such as mechanics, electricians, craftsmen, welders, etc. who work under the experts of each field for a longer period. The apprenticeship training programme lasts for 4-5 years until the worker becomes an expert in his field.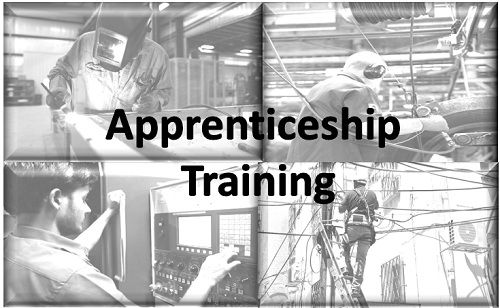 It is the combination of on the job and classroom training, wherein the workers get the knowledge about the job in a classroom and then they are required to perform the same in the workshops. This training programme tends more towards the education than on the vocational training.
Benefits of Apprenticeship Training
Earn while learning
Gaining the real life experience
Mastering in a particular job field
Varied career choices
Increased Confidence
Improved productivity
Mentor support
Maximum learning
Limitations of Apprenticeship Training
Less wages
Minimum graduation required to enter into some apprenticeship programmes
Better opportunities in full-time programmes
There is a training contract between the trainer and the trainee; wherein the trainee gets the certificate from his supervisor on his readiness to work as an expert in the particular field.