Definition: The HR Audit is the process of evaluating the performance of Human Resource Department and its activities undertaken, and the policies followed towards the accomplishment of organizational goals.
The HR Audit is conducted to identify the lapses, shortcomings, gaps in the implementation of HR functions and suggesting the remedial actions, if any.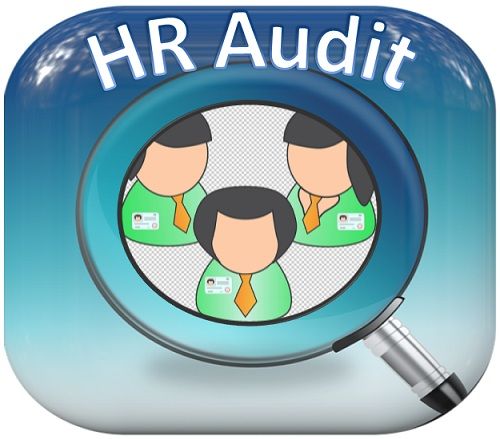 HR audit can be partial or comprehensive. In the former type of Audit, few areas of HR are monitored, whereas in the latter a complete Human Resource check-up is carried out such as admin, employee details, handbook, performance management, training programmes, termination procedures, etc.
Approaches to HR Audit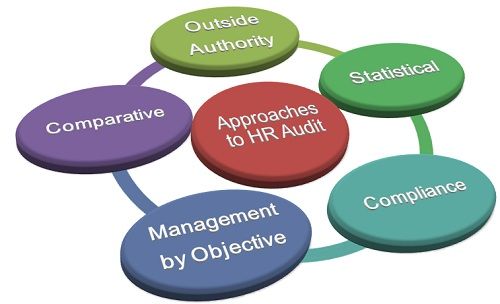 Following are the approaches that can be adopted by an auditor to evaluate the performance of the HR department:
Comparative: In this approach, the auditor identifies any company usually the competitor's company as a model. Then the results of the organization are compared with that of the model company.
Outside Authority: The auditor uses the standard set as a benchmark by the outside consultant and then compares the organization's performance with that.
Statistical: Under this approach, the auditor develops the statistical measures of performance for the existing organization's information, such as turnover rates, absenteeism.
Compliance: Here the auditor checks the past actions of the company to ensure that those activities comply with the legal requirements and is in line with the company's policy and procedures.
Management by Objective: under this approach, the auditors check the performance of HR personnel against the goals set by the top management.
It is recommended to have an HR audit once in a year so that, the performance of the HR department in terms of its recruitment and selection process, compensation plan, grading system, layoff schemes and other HR functions can be checked. By doing so, it can be ensured that Human resource practices are carried out at its best and is reducing the organization's liability as a whole.