Definition: Job Rotation is the management technique wherein an employee is shifted from one job role to the other, with the purpose of familiarizing him with all the verticals of an organization.
Generally, the management trainees who are a fresher in the business world are shifted to different job positions to make them understand the functions of business more precisely. The purpose of a job rotation is to reduce the monotony of work and letting an employee to acquire multi skills required for performing different tasks in the organization.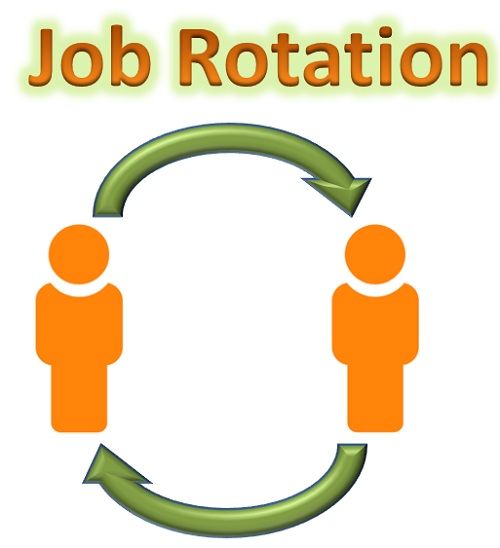 Advantages of Job Rotation
Reduces the monotony of work
Broadens one's knowledge and skills
Helps the management to explore the hidden talent of an individual
Helps an individual to realize his own interest
Helps in creating the right employee job fit
Developing a wider range of experience
Disadvantages of Job Rotation
Reduces uniformity of work
Fear of performing another task effectively
Frequent interruptions in the work
Misunderstanding between the team members or union.
Difficulty in coping with other team members
Fear of getting more tedious or a hectic work
The job rotation is beneficial for both the employer and the employee. The employer can identify the vertical where the employee is giving his best and can also place him in the position of a person who has left because of the retirement, transfer, termination or any other reason.
Likewise, an individual also gets a chance to realize his efficiency and explore his own interest. Through job rotation, an employee acquires several skill sets which are necessary at different point of times.