Definition: NEFT expands to National Electronic Fund Transfer is a facility that banks provide to its customer. The central bank of India has started this online payment system in November 2005. Using this facility, a person can transfer funds online from one NEFT-enabled bank account to another. It allows near real-time transfer of funds to the beneficiary account. Also, it provides a secure settlement of funds.
NEFT System Highlights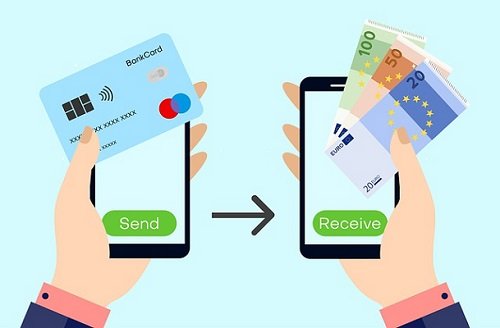 It is a direct one to one digital payment system
This can take place between those bank branches that are NEFT-enabled.
It does not transfer funds in real-time. That is to say, the transfer takes place in batches of half-hour.
No limit on the maximum amount of NEFT transactions.
The fee applicable on NEFT transactions varies on the basis of the amount.
It has PAN-India coverage by way of the network of NEFT-enabled branches.
Remitter will get the message of transfer to the beneficiary account by way of SMS or email.
Frequently Asked Questions (FAQs)
Who can use NEFT for fund transfer?
All kinds of account holders no matter, if they are individuals or body corporates can transfer funds who have an account in an NEFT-enabled bank can transfer funds electronically to another individual or body corporate who has an account with any other NEFT-enabled bank.
Can anyone without a bank account transfer funds through NEFT?
If a person doesn't have an account with the bank, then also he can transfer funds through NEFT to any person with a bank account in an NEFT enabled bank.
The remitter can do so by visiting the NEFT member bank branch. In the branch, he has to fill out the NEFT form and deposit it along with the cash that he is willing to transfer to the concerned counter.
The form contains several details which he needs to fill like his:
Name
Address
Contact Number
Email Id
Also, he should write down the account number, name and IFSC code of the bank of the recipient.
Remittances of such type are limited to a maximum of ₹ 50000 per transaction.
How do NEFT works?
The individual or firm who is willing to send money through National Electronic Fund Transfer can use facilities like the internet or mobile banking. The customer can initiate the transfer request. Further, the remitter of funds needs to furnish some relevant information about the beneficiary and the bank account. These details are necessary for adding the beneficiary.
After the addition of the beneficiary, one can simply enter the amount to transfer, and add remarks. Thereafter, the remitter of funds will receive an OTP on the registered mobile number to proceed with the transaction. As the remitter enters that OTP accurately, the funds will be transferred successfully. In this way, the remitter's account is debited and the recipient's account is credited.
Is there any transfer limit?
You can transfer any amount by way of NEFT be it ₹ 1 or 1 lakh online. RBI has not prescribed any upper ceiling on the maximum amount that an individual or firm can transfer. But, there are some banks that have defined their own upper limit for per day per customer ID. Although, through offline mode, a remitter can transfer up to ₹ 50000 only.
Is it possible to transfer money to any bank account outside the country?
No, a person can transfer money through NEFT to any account that is active in any NEFT-enabled bank branch in India.
What are the charges imposed by banks for NEFT transactions?
The central bank i.e. RBI does not impose any fee on the NEFT enabled banks. Along with that no fee to be imposed for inward transactions at the destination bank branches for crediting the account of the recipient.
From January 2020, it has been advised to banks to not impose any charges on saving bank account holders for transferring funds by way of NEFT initiated online.
The maximum fee that banks can levy for outward transactions at the originating bank for other transactions:

| | |
| --- | --- |
| Up to ₹ 10,000 | Not more than ₹ 2.5 + Applicable GST |
| Above ₹ 10000 up to ₹ 1,00,000 | Not more than ₹ 5 + Applicable GST |
| Above ₹ 100000 up to ₹ 2,00,000 | Not more than ₹ 15 + Applicable GST |
| Above ₹ 200000 | Not more than ₹ 25 + Applicable GST |
Process of NEFT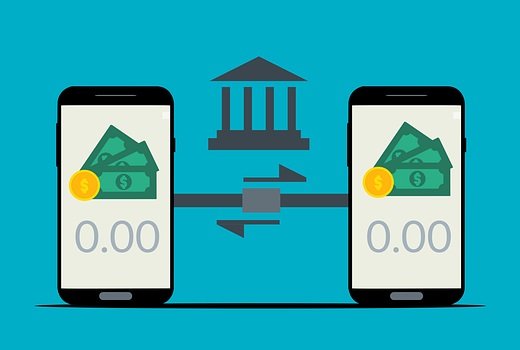 For transferring funds by way of NEFT first of all you need to log in to your internet banking account.
On the home page, you need to click on Fund transfer.
Thereafter you need to click on the NEFT option
Then, if the beneficiary is already added you need to select the beneficiary to whom you wish to transfer the funds. However, if the beneficiary is not added, then you need to add the beneficiary first by clicking on the option add a beneficiary. In doing so, you will require some details like bank account number and IFSC code. Once the details are added correctly, then you can verify and confirm them.
After, the beneficiary addition, after a prescribed time, you can transfer the funds. For that, you need to enter the amount and remark. Then, you need to click on confirm, after which the remitter will receive an OTP on the registered mobile number to proceed with the transaction.
Once the OTP is entered, click on confirm. And in this way transfer will take place.
A word from Business Jargons
National Electronic Fund Transfer is among the widely used method of money transfer. This is because it is not just safe and secure but efficient and economical too. No charge is levied by the RBI for its member banks that provide such facilities to its customers.