Definition: The Sensitivity Training refers to the unorganized meeting held between the group members, generally fewer in number, away from the workplace to gain the insights of their own as well as others behavior.
Simply, the sensitivity training means, putting oneself in the other member's shoes and behaving in a given situation from his point of view. It is the mental ability than an individual possesses, that enables him to be sensitive and understand the emotions of others, and at the same time, being able to manage one's own behavior and impulses.
The sensitivity training is known by varying names such as T-Groups, laboratory training, and encounter groups. In a meeting, there is a passive leader, who tries to maintain a safe psychological atmosphere, where each member feels free to share whatever is in his mind.
Three Steps essential for a sensitivity training program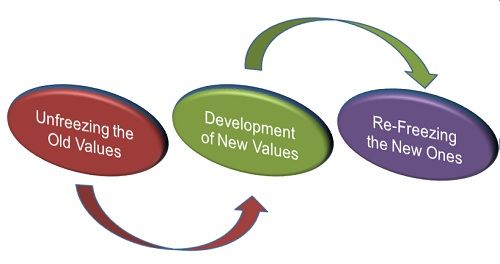 Unfreezing the old values: The group members should keep their old beliefs or perceptions about the other members aside and motivate them to speak freely, whatever is in their minds. By doing so, there is a chance that each member will be heard carefully, and new relations can be formed by eliminating the misconceptions, that were created in the past.
Development of New Values: Once the member is allowed to speak freely, the behavior of each other can be determined easily, through the interactions in the form of feedback. Thus, at this stage, the members start developing the values or beliefs about each other.
Re-Freezing the new ones: The beliefs formed through the interactions with each group member, individual tries to freeze the perception or behavior in his mind. The success of sensitivity training depends on how the trainees get an opportunity to practice their new behaviors at their workplace.
Under the sensitivity training, each member is allowed to speak freely, whatever he feels about the other member or the working conditions. The objective of sensitivity training is to enable each member to know what is his behavior and how others perceive him.