Definition: Window Shopping is a practice of spending time looking at the products or items displayed in the storefront, having no intention to purchase. It is a form of non-purchasing behaviour. It is an important element of shopping which allows the shoppers to use many senses and spend time analyzing. It is a recreational activity performed by the desire to buy something and collecting information for future purchases.
The alternative term for window shopping is browsing or showrooming, which implies an activity wherein the shopper browses through store items from outside without stepping inside. Window shoppers either pass their time moving around, they check out which store to visit first and last or compare the items at different stores and their prices before making the actual purchase.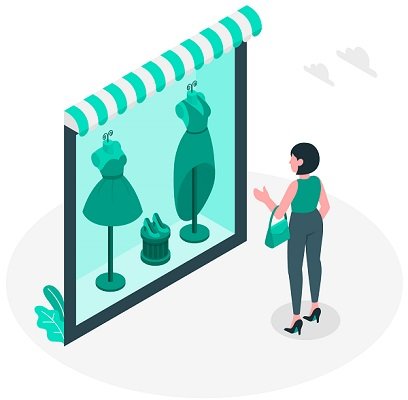 This can be a leisure activity for some people, while some do it to obtain information about product prices, brands, etc. It generally happens when people stroll through shopping malls or retail outlets, glancing at the items on display. So, the visit is to admire the goods at the store and not to purchase them.
In window shopping, the shopper looks at the glass in the storefront windows so intensely that it feels like the shopper is about to buy the window itself. That is why it is called window shopping.
History of Window Shopping
In the 16th century, window shopping emerged as an activity with the increase of the middle class in Europe. However, in the 20th century, merchants started installing clear glass in their storefronts to display goods clearly, in an attempt to attract customers and drive sales.
It came out as a good strategy for businesses as it allows prospective buyers to view store items from outside. Hence, the store owners see it as a great opportunity to lure customers, i.e. they started displaying more desirable and trendy items to show new styles. In this way, the store owners in competition use the window fronts to get the eyes on the items of those who pass through the store.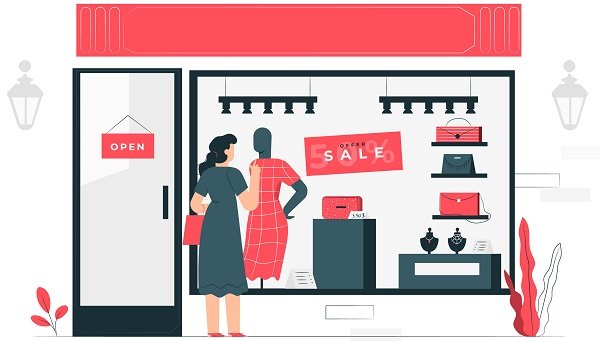 How can a window sell goods?
When we place and decorate the item in the shop in such a manner that the observer has the desire to get them. Hence, window shopping helps in enticing sales.
Characteristics of Window Shoppers or Browsers
Highly inclined to shop in stores that they have not visited in the past.
Enjoy looking around without any plan to make the actual purchase.
They are more likely to buy products they haven't planned to purchase previously.
While passing from one store to another, they stop at each store and look at the window displays.
They spend longer time in malls and shopping centres than non-browsers.
Do you know?
In a study in the year 1977, it was discovered that nearly all of the women in the survey enjoyed shopping. Further, one-fourth of the women go to the mall for pleasure instead of any utilitarian purpose. One more study suggested that more than half of the women under the survey found window shopping as their favourite activity.
Benefits of Window Shopping
It is an important tool in retailer communication strategy and necessary for the success of retail operations.
It is perceived as a low-cost leisure pass time. We could also say that it is an easy way of spending a day.
For retailers, too, it is like free advertising.
It is like a stress buster to some people. It is an amazing way of spending time in a relaxed environment.
Window shopping makes a person updated with the latest trends, styles and tastes in the market.
People learn about deals, discounts, special offers and sales.
Tips for Window Display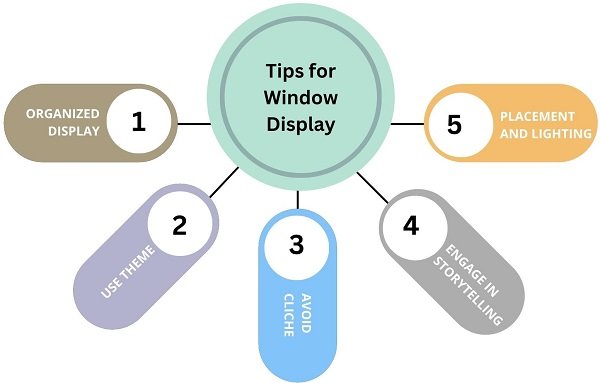 Organized Display: Although it feels enticing to place many products like books, clothes, gadgets and shoes on display, it is not recommended. Because the placement is to attract customers and not to confuse them.
Use the theme: A theme is the best way to arrange your products, attracting visitors. It can be seasonal or trending. Businesses can also pick a theme that emphasizes the X-factor of their brand.
Avoid Cliche: When it comes to organizing your store for window display, it is very important to be unique and distinct from competitors. Use creativity, and avoid boring window displays.
Engage in Storytelling: Everyone likes listening to stories. So, store owners can use this for their benefit. You can create a story that people can connect to and feel attracted to.
Placement and Lighting: Ensure you place items at shoppers' eye level to gain their attention. Moreover, store owners can choose different lighting styles to grab their interest.
A word from Business Jargons
Window Shopping lets us know the recent fashion trends and gather knowledge about different items. It is also a kind of pass time that does not involve any cost. It is an out-of-shop arrangement and design, which allows the consumer to see the product from outside.