Definition: Horizontal Marketing System or HMS is a distribution system wherein two or more firms join hands to combine their efforts to maximize marketing opportunities.
Generally, companies set up horizontal marketing systems when they look forward to achieving synergy in marketing, production or distribution. They also use this system when they do not have sufficient resources to take advantage of marketing opportunities effectively.
For Instance: Automobile Companies and Electronics Companies partnered with Financial Institutions to provide zero per cent financing to customers.
Concept of Horizontal Marketing System
When two or more companies operating at the same level come together to gain efficiencies and economies of scale, this system is a Horizontal Marketing System. In this way, they have an alternative to combine their financial, production, marketing and human resources, etc., so as to have the edge over all the companies operating solely.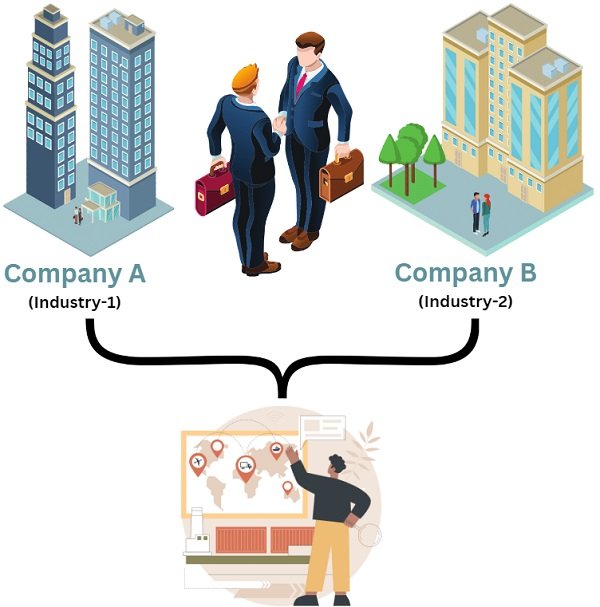 Such an arrangement is also known as symbiotic marketing and co-option. Also, it can occur between both competitors and non-competitors. Further, the companies join hands either on a temporary or permanent basis. They could also create a separate company. Hence, they share distribution expertise and distribution channels.
In this marketing system, the collaboration can be between:
Two or more Manufacturers: With an objective of making optimum utilization of scarce resources.
Two or more Wholesalers: To cover a larger area of the distribution of goods and services.
Two or more Retailers: It aims to provide bulk quantities in a particular area.
Do you know?
These channel arrangements perform really well at the global level. This happens due to the wonderful coverage of the international market.
Example
Beverage Partners Worldwide is a joint venture formed by Coca-Cola and Nestle. The alliance aimed to market ready-to-drink tea, coffee and flavoured milk in different countries of the world.
McDonald's and Sinopec – China's top gasoline retailer, joined hands to open restaurants at its numerous gas stations.
Nike and Apple have entered into a partnership. The partnership aims to have Nike+ footwear in which the iPod can be connected to these shoes to play music and display information. The information will be related to time, distance covered, calories burned and heart pace on the screen.
Johnson & Johnson, a healthcare company, has joined hands with Google. The objective of having a robotic-assisted surgical platform. That will help in the integration of advanced technologies, thereby improving healthcare services.
In India,
Eenadu Marketing Network distributes India Today Magazine.
BPCL provides a facility to Coca-Cola for selling their products in their petrol stations.
Cement manufacturing companies formed an alliance with the name Associated Cement Company (ACC) to distribute their product in the market.
Advantages of Horizontal Marketing System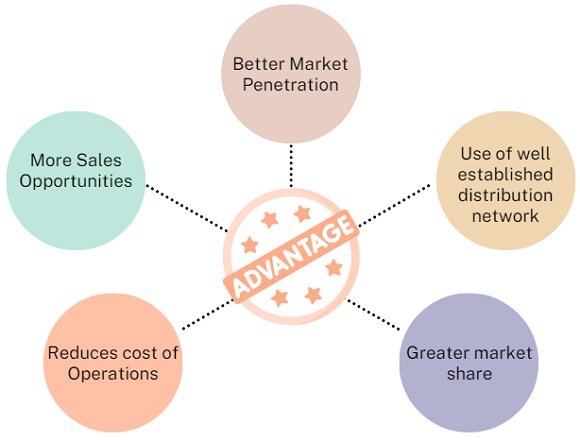 It speeds up the process of penetrating the market.
Facilitates a firm to use of another firm's well-established distribution network.
Capitalize on the expertise of each and capture a greater market share.
It also helps in the reduction of the cost of operation.
The company gains more sales opportunities.
A word from Business Jargons
All in all, a Horizontal Marketing System is a distribution system wherein two or more firms at the same distribution level come together and work to get the product to the customer.
This system is followed by those companies who either lack sufficient resources or the ones who want an already established channel of distribution. Also, companies that are afraid of incurring losses also implement this system.