Definition: The Vote on Account is the special provision given to the government to obtain the vote of Parliament to withdraw money when the budget for the new financial year is not released or the elections are underway, and the caretaker government is in place.
Simply, the approval given by the parliament to withdraw a certain sum of money from the consolidated funds of India is called as Vote on Account.
The vote on account represents the expenditure side of the government's budget; the i.e. government gives the estimate of the funds required during the first three to four months of election financial year until the new government takes its place.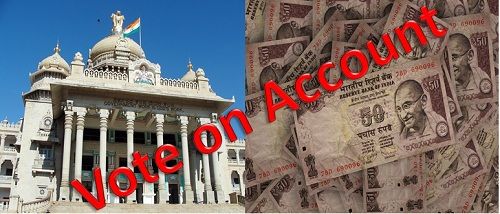 According to the Article 266 of the Constitution, it is mandatory for the government to seek approval from the parliament before raising any funds from the consolidated funds of India.
A vote on account stays valid for two months but however, it can be extended if the year is an election year and it is anticipated that the main demand and the appropriation bill will take longer to be passed by the house.
One of the essential features of a vote on account is that it cannot alter the Direct Taxes since these need to be passed by the Financial Bill.