Definition: An Iso-Quant curve is the geometrical representation of the different combinations of input factors employed to produce the given level of output.
Types of Iso-quant Curves
The iso-quant curves can be classified on the basis of the substitutability of factors of production. These are: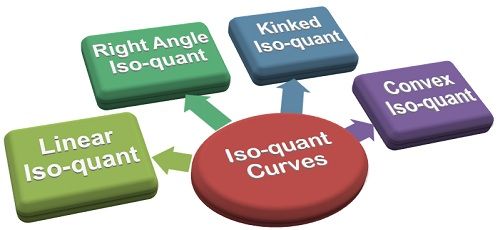 Thus, the classification of the iso-quant curve can be done on the basis of the number of labor units that can be substituted for capital and vice-versa, so as to have the same level of production.